Process
If we like what we see and want to hire you as a freelance illustrator, we will send you an email with information on what timeframe we're looking at for publication, and will confirm with you if you are available, and what volume of work we are hiring you for. After you accept, we will send you a story or poem to illustrate, along with anything specific we want out of them. Unless given specific suggestions for illustrations, you are responsible for reading the piece and coming up with an illustration.
Generally, we will try to give you over a month to complete the illustrations, and require sketches at a halfway point, at which time we will pay you half the amount owed. The rest of the payment will be paid after we receive and approve the final drawings.
After you accept, we will be fully relying on you to complete the work within a certain timeframe. If you are unable to complete the illustrations, you must tell us as soon as possible so we can find another illustrator. Failure to complete work or give adequate notice will result in never being accepted for work at this publication again.
Rights and Rates
We generally pay $35 for single images, and $75 per short story illustrated, which involves 2-3 full-page images, and some smaller incidental drawings to decorate the pages. Higher amounts will be offered for especially detailed illustration projects. If an illustration is chosen to also act as the cover of an issue, you will receive an additional $15. For an idea of how we illustrate our stories, you can look at our free minizine, though we now require all illustrations to be in color.
All final images need to be at least 300 dpi in case we include them in a later anthology. We also require the files to be in .png format.
Failure to comply with these art guidelines may result in reduced/redacted pay. We won't pay for work that we can't use.
Rights/terms for using your art can be found on our Your Rights to Your Work page.
How to Apply
The illustration process works different to the submission process, so please read this carefully.
To apply to be an illustrator, please submit 1-5 pieces that best display your style and talent. Please include links to your portfolio (deviantart or art tag on tumblr are fine), or other places where your work is hosted, but that is NOT a replacement for sending us the 1-5 pieces of your work. Files should be in .png, .gif, or .jpg format.
Applications should be submitted via our Submittable page, using the "illustrator application" category.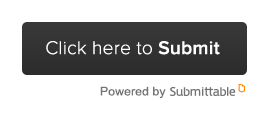 Illustrator applications can be tracked on the slush progress page just like submissions.